Eyewear Producers and Eyewear Market Trend
Date : 2022-01-14
Reading : 334
Eyewear consists of lenses and frames. Eyewear includes points myopic eyewear, farsighted eyewear, presbyopic eyewear, astigmatism eyewear, flat eyewear, computer goggles, goggles, swimming goggles, night vision goggles, gaming goggles, gaming goggles, wind goggles, sun eyewear, toy eyewear, sun eyewear. Special eyewear is also available for viewing 3D stereoscopic images or virtual reality images.

The global eyewear market size is 122.8 billion USD in 2017 and will grow to 137.2 billion USD in 2022, with a CAGR of 2.2% from 2017 to 2022. The global eyewear market is expected to reach 155.3 billion USD by 2027, with a CAGR of 2.5% from 2022 to 2027.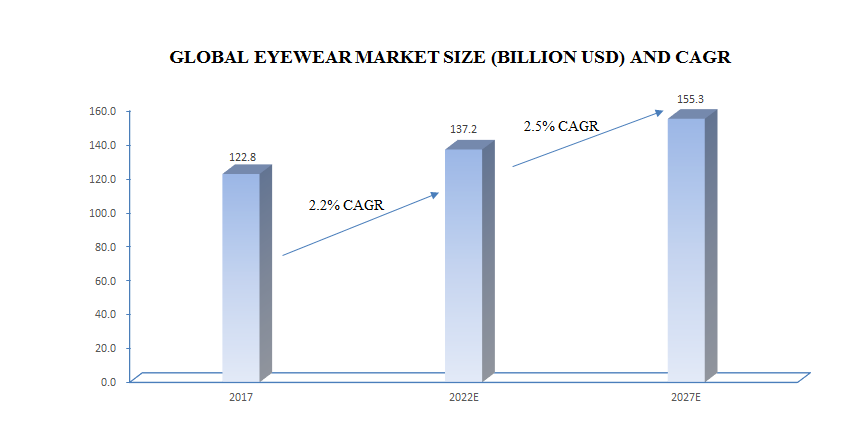 The major global eyewear companies are Essilor, Hoya, Carl Zeiss, Rodenstock, Fielmann, Nikon Corp. Here is the market share of eyewear companies in 2021.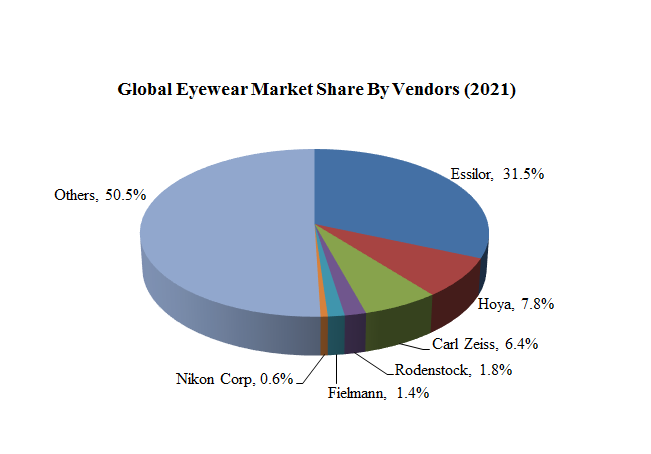 Americas, Europe, and Asia are the world's three major consumer markets for eyewear. The sales volume of eyewear in Asia is far more than Americas and Europe, but the sale price is lower than Americas and Europe. So the overall market size of Asia is lower than the Americas and Europe, with economic development, consumer attitudes change. Asian market share will gradually increase.