MDI Producers and MDI Market Trend
Date : 2022-06-29
Reading : 382
Methylene diphenyl diisocyanate (MDI) is a member of the aromatic diisocyanate family associated with polyurethane chemistry. MDI is the most important raw material to produce polyurethane and can be divided into pure MDI (20%) and polymerized MDI (80%).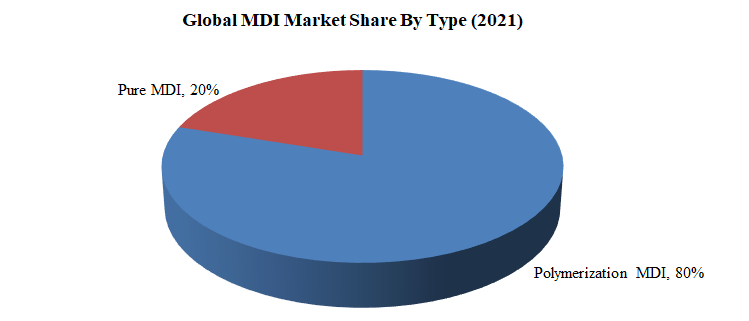 The global MDI market size was 6.3 million tons in 2017, growing to 8.4 million tons in 2022, with a CAGR of 5.9% from 2017 to 2022. The global MDI market size is expected to reach 10.2 million tons in 2027, with a CAGR of 4.0% from 2022 to 2027.
Figure 2017-2027 Global MDI Market Size (Million Tons) and CAGR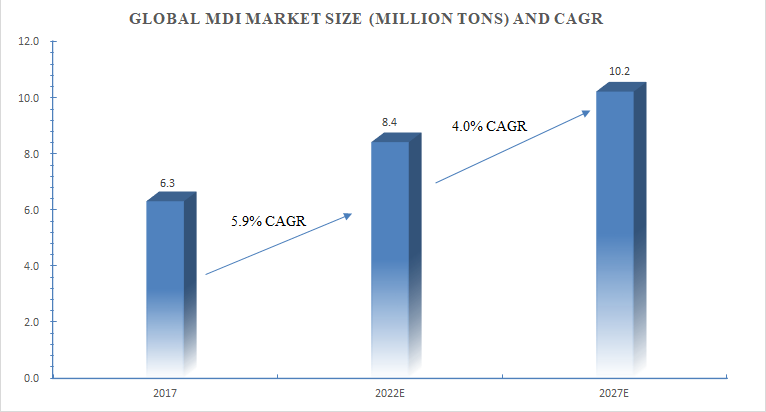 The MDI industry is dominated by five companies: Wanhua Chemical Group Co., BASF, Covestro, Huntsman, and Dow, who hold 90% market share.

Pure MDI is mainly used in pastes, shoe soles, spandex, TPU, CPU, etc. Polymerized MDI is mainly used in refrigerators, freezers, adhesives and sealants, automobiles, pipes, panels, spraying, refrigerated containers, coal mine fillers, water heaters, wood imitation, etc.