Micro Control Unit (MCU) Producers and MCU Market Trend
Date : 2022-11-24
Reading : 378
Micro Control Unit (MCU) refers to the emergence and development of large-scale integrated circuits, which integrate the CPU, RAM, ROM, timing counter and various I/O interfaces of a computer on a chip to form a chip-level computer for different applications to do different combinations of control.
The global MCU market size was USD 16.8 billion in 2017, growing to USD 23.7 billion in 2022, with a CAGR of 7.1% from 2017 to 2022, and is expected to reach USD 28.0 billion in 2027, with a CAGR of 3.4% from 2022 to 2027.
Figure 2017-2027 Global MCU Market Size (Billion USD) and CAGR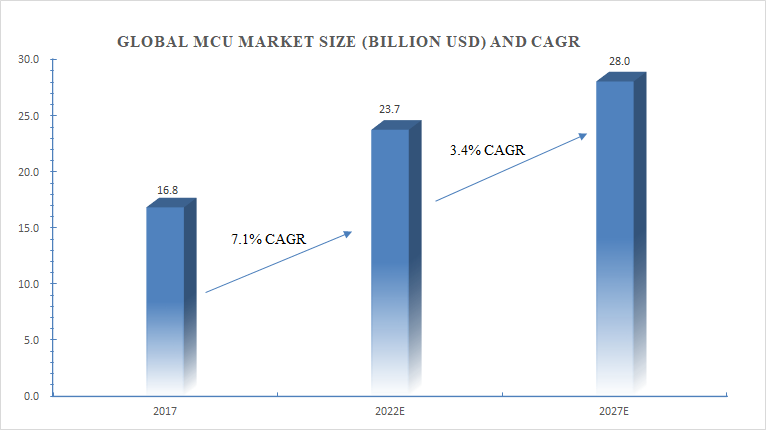 The major downstream markets for MCUs in 2021 are automotive, industrial, computing and storage, and consumer electronics, accounting for 35%, 26%, 19%, and 12%, respectively.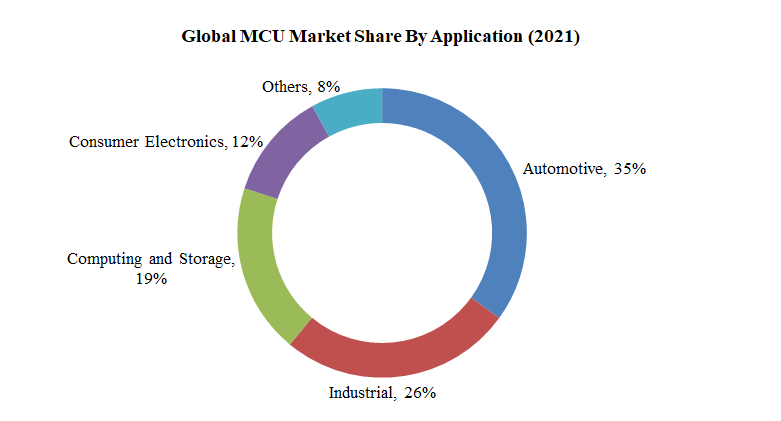 The major players in the global MCU are Renesas (17.3%), NXP Semiconductors (17.2%), Infineon (14.8%), STMicroelectronics (14.6%), Microchip (12.8%), TI (7.4%).