Bicycle Producers and Bicycle Market Trend
Date : 2023-03-27
Reading : 396
The global bicycle market has shown significant growth in recent years. According to Hdin Research, the market was valued at $42.8 billion in 2018, with a projected growth of $65.0 billion by 2023, representing a CAGR of 8.7% from 2018 to 2023. The report also forecasts a continued growth to $92.7 billion by 2028, with a CAGR of 7.4% from 2023 to 2028.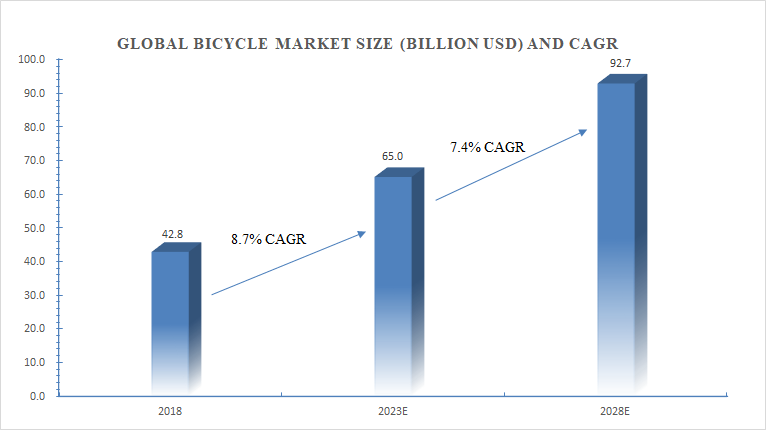 China is the dominant player in the global bicycle market, with a market share of 52%. The Netherlands and Germany follow, with 8% and 6% market shares, respectively. These three countries collectively account for more than 60% of the global bicycle market.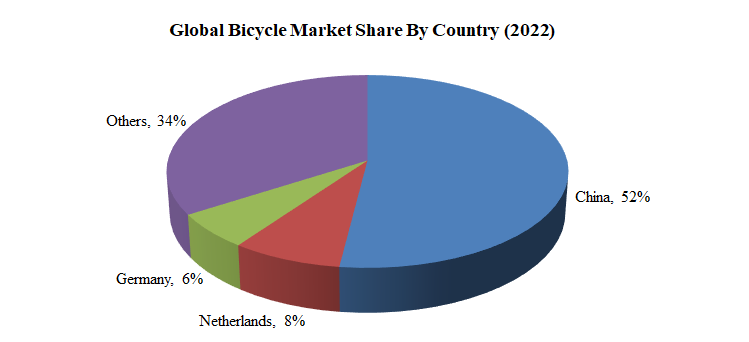 In addition to traditional uses such as commuting and recreation, the application of bicycles has expanded to include new areas such as food delivery and tourism. The trend of cycling for exercise and environmental reasons has also driven the growth of the bicycle market.
The sale of bicycles is not limited to certain regions or countries, as it is a common mode of transportation worldwide. With the increasing popularity of cycling, especially in urban areas, the demand for bicycles is expected to continue to grow.
Major brand manufacturers in the bicycle industry include Accell Group, Dorel Sports, Giant, Merida, BMC, LOOK, Trek, and others. Renowned OEM/ODM companies include Fuji-ta, shenzhen xid, Yong Qi (China) Bicycle Industrial Corp., and JOY Kie Corporation Limited. With the growing demand for bicycles, these companies are likely to expand their production capacity to meet the market's needs.

Overall, the global bicycle market has shown significant growth in recent years and is expected to continue to do so in the foreseeable future, with China as the dominant player. The expanding applications of bicycles and their increasing popularity worldwide suggest a positive outlook for the industry.