Textile Chemicals Market Size is expected to reach $29.4bn in 2025
Date : 2020-01-07
Reading : 1943
Textile Chemicals is a class of chemicals to prepare, treat and color the fabrics. There are five textile processing steps and different chemicals will be used in each step: Spinning & weaving, Pre-treatment, Dyeing, Printing and Finishing. The commonly used textile chemicals include coating & sizing chemicals, dyes, finishing agents, surfactants, desizing agents, bleaching agents and yarn lubricants. Here are the five textile processing steps and textile chemicals used in each step.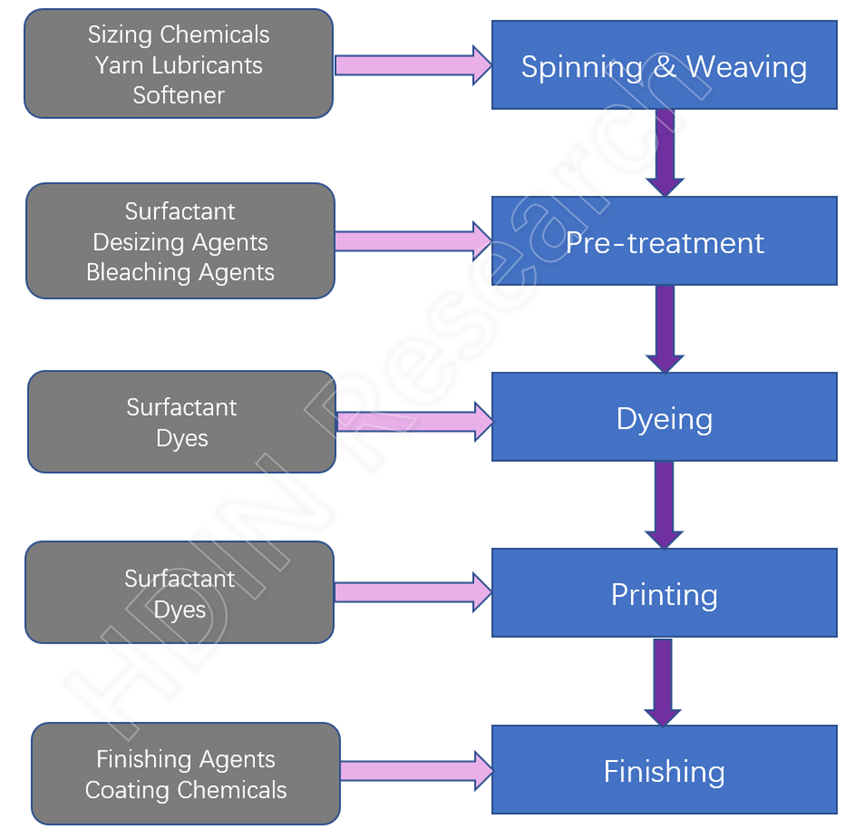 There are 25 textile chemicals producers covered in the report. Archroma, CHT Group, Rudolf, Croda, Huntsman, Dow, Transfar Zhilian, Sarex Chemicals, Longsheng, Runtu, Jihua Group, JK Group, Sensient and SPGPrints are the leading producers of textile chemicals. Asia-Pacific is the largest market of textile chemicals and accounts for about 56% market share in 2019, following by Europe (21%), North America (15%), South America (5%) and MEA (3%).
Global Textile Chemicals market size was estimated at $24.8bn mt in 2019 and the market size will reach $29.4bn in 2025, with a CAGR of 2.9%.