Pyrogallol Market Size is expected to reach $20mil in 2025
Date : 2020-01-09
Reading : 1793
Pyrogallol is phenol family organic compound. It is a gallic acid derivative which is produced from gallnut. It is white crystalline powder at room temperature. Pyrogallol is a powerful reducing agent. It can be used in chemical analysis as a reducing agent. It is also widely used in pharmaceutical, pesticide, dye and food.
Pyrogallol is produced by gallic acid decarboxyation. Gallic acid is produced by galla powder hydrolysis and acidification. Here are the industrial chain of pyrogallol: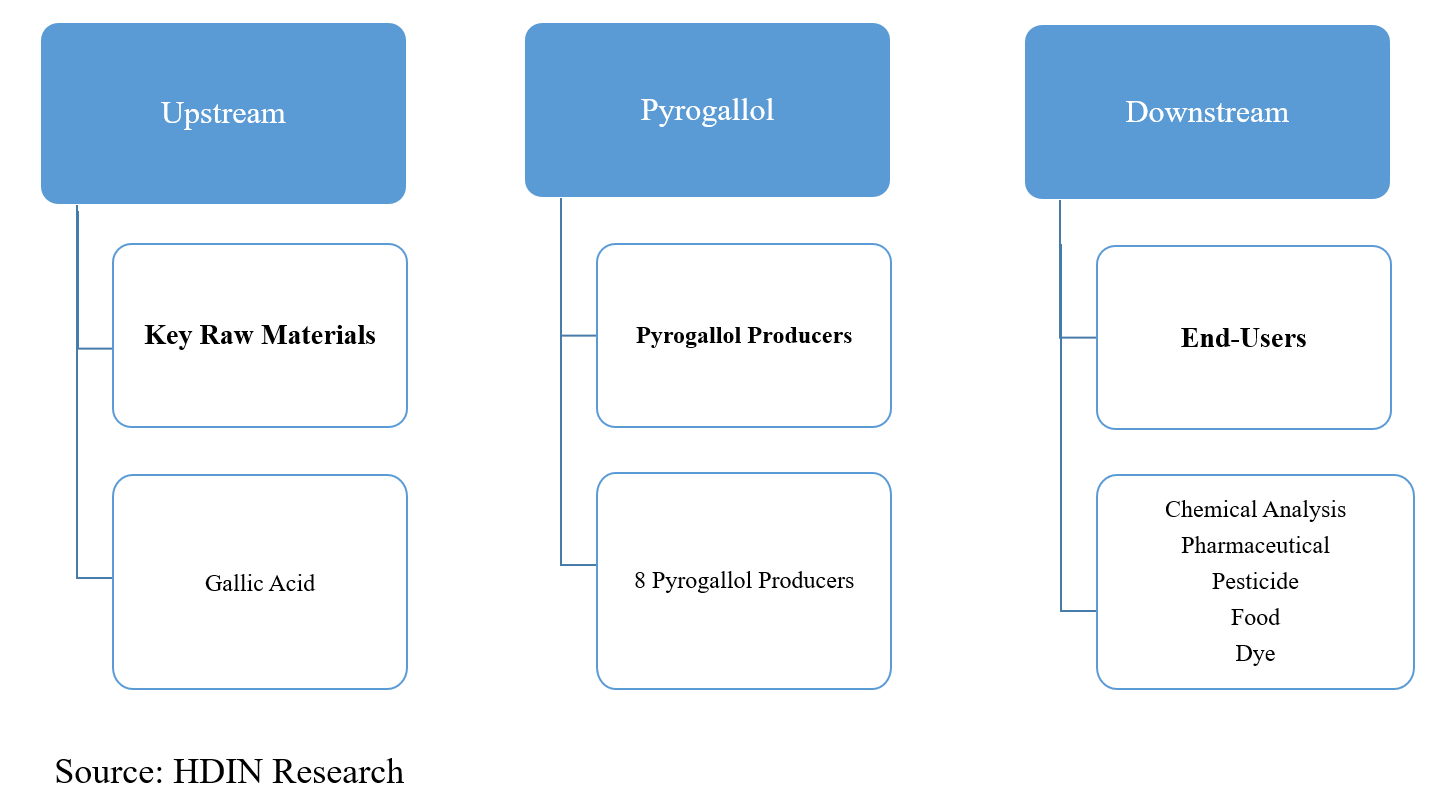 There are 8 pyrogallol producers covered in the report. Zhangjiajie Jiurui, Wufeng Chicheng, Hubei Tianxin and Zunyi Beiyuan are global leading producers. Due to abundant gallnut resource, China is the largest suppliers of pyrogallol and the production share is about 95% in 2019. APAC consumes about 40% pyrogallol, follows by North America (30%), Europe (25%), Rest of World (5%) in 2019.
Global Pyrogallol market size was estimated at $15mil in 2019 and the market size will reach $20mil in 2025, with a CAGR of 4.9% driven by the demand of chemical analysis.