n-Propylamine Market Size is expected to reach $20mil in 2025
Date : 2020-01-29
Reading : 1688
n-Propylamine is amine family organic compound. It is a colorless and highly toxic liquid at room temperature. It is widely used to produce intermediates of pesticide and pharmaceutical.
The starting raw materials of n-Propylamine production include n-propanol and liquid ammonia. Following are the industrial chain of n-Propylamine: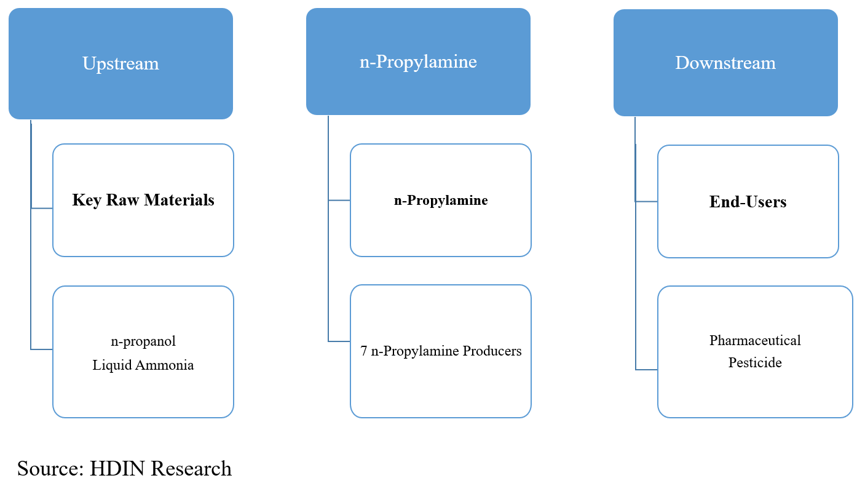 There are 7 n-Propylamine producers covered in the report. BASF, Eastman, OXEA and Zhejiang Xinhua are global leading producers. Eastman is the largest producer. The top 4 companies production capacity share reach to 75%.
Global n-Propylamine market size was estimated at $21mil in 2019 and the market size will reach $20mil in 2025, with a CAGR of -0.8% due to weakly demand.